I have been away for a bit, trying to edit my novel and trying to concentrate on other creative ventures, but along the way, real life happens and the past few weeks have been quite a thrill ride!
I don't often post about my personal life, but I am just so happy for, and proud of my big brother, that I just had to memorialize this moment here.
My brother, Lloyd, is a passionate person. He is charming, and smart, and he wears his heart on his sleeve. And when he met this woman named Clancy 2 years ago, we all knew something was up. There was something different about him. He had a light in his eyes we hadn't seen in years. He had a joy of spirit we had never seen in him before. We knew that whoever this Clancy was, she was special.
When he finally introduced her to the family, we came to understand what he saw in her, what was bringing the lightness to his step, and the joy to his heart. She was indeed, something special.
More importantly, we came to see how in tune they were with one another. It was something to behold and truly something to cherish. And we welcomed her with open arms.
Their anniversary was approaching and my brother thought up the absolutely insane, but admittedly romantic idea that he would throw his girlfriend, who happens to be a professional event planner, a surprise wedding. Yes, you read that correctly. A Surprise Wedding!
He hadn't even proposed yet!!
So the plan was afoot. With the wedding date chosen – their two year anniversary (awwww) – he reached out to his most trusted best friends and family. He conspired with tight-lipped members of her family. And he even gave her certain tasks to complete with an incredibly vague timeline to accomplish them.
To her credit, and very much in line with her professional proclivity, she set about her tasks and accomplished them in record time. She chose, and was fitted for a wedding gown – date TBA. She purchased her jewellery and shoes and had everything packed in a bag, ready to go at a moment's notice. Except the dress… that one was picked up from the shop without her knowledge. Sneaky! Sneaky!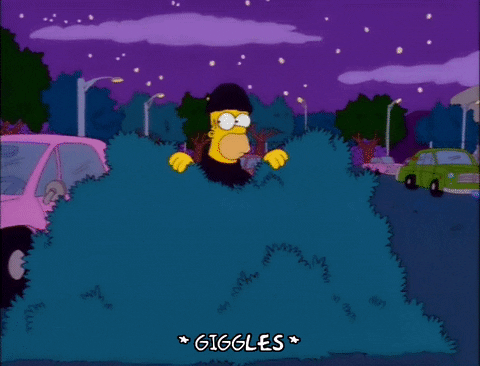 In the background, folks like her daughter, cousins, Lloyd's best friends, and I were picking up items, placing orders, booking venues and professionals, and just trying to play it cool and act normal around her… Or in some cases, avoiding her all together!
The wedding date was approaching and he had yet to propose!
He made plans to propose on her birthday. They went to dinner at a lovely lakeside restaurant, where he had arranged to have a photographer and her daughter clandestinely present to capture the moment.
He got on bended knee (something I never thought I'd see my brother do) and asked Clancy to be his wife. She said yes, and like in the movies, the restaurant erupted in applause. It was beautiful!
While Clancy was riding high on engagement and birthday elation, we set to task to make her Surprise Wedding a reality. It was happening in 5 short days!
Things started to disappear from their house. The pre-packed bag, boxes of favours, suits, shoes, hairspray, you name it.
Dozens of secret meetings, hundreds of texts and phone calls later, the day had arrived.
Guests from all over Southern Ontario and even as far away as South America converged on a banquet hall in Niagara Region (a place Lloyd and Clancy often visit on romantic trips out of town) to surprise Clancy.
Clancy, believing she and Lloyd were on a private wine tour of the Region, was whisked away by town car to the venue, and apparently distracted by an issue that had arisen at work, did not initially even take in the set up of the gazebo for the outdoor ceremony!
After some coaxing, Lloyd was able to convince her to exit the vehicle and take a look around. When she stepped inside the hall and saw their wedding cake on display, the realization of what was about to take place came upon her and she was overjoyed!
Clancy was folded into the waiting and excited arms of her daughter and cousin to prepare in the bridal suite. Lloyd retired to the dressing area for the groomsmen and, with the support of his closest friends, nervously got ready to see his beautiful bride in her gown for the first time.
Watching him stand before the gazebo, with his Best Man and the Officiant, as he kept his eye on the door for the moment he would first see her, made my heart swell. I squeezed my husband's hand just a bit tighter.
When the moment finally came and she appeared, the emotion that washed over his face was indescribable. In a word – one that cannot possibly capture it accurately, he was happy.
He looked so dashing in his suit, and she was breathtaking in her gown.
They stood before the intimate crowd of family and close friends and pledged their love and support to one another. There wasn't a dry eye to be seen on the lawn before them.
Triumphant cheers rang through the hall when they were introduced and danced their way into our lives as husband and wife.
Happy tears were spilled watching their first dance, seeing the quiet moments of devotion they shared.
Tears of joy, pride, and overwhelming emotion flowed watching Clancy dance with her father, and Lloyd dance with our mom.
Lloyd did it!! He was able to pull off the Ultimate Romantic Surprise Wedding for his bride!
With lots of kisses, hugs, tears, food, dancing, and merriment, Clancy and Lloyd were married. What a wonderful way to begin their lives together!
It was an incredible day and I am so happy to have been a part of it! Even if that meant Kevin and I were the super sweaty before the ceremony even started, and my hair went through various transformations throughout the course of the day. LOL
***
Lloyd and Clancy, May your lives be enriched by the love you have for one another and the love of those around you!
Remember the wise words Sandra Grimes imparted to you as the secret to a long successful marriage:
A little bit of blindness, a little bit of deafness, and a little bit of dumbness. And a lot of love.
Congratulations!